HOST (Help Our Students Travel) Program
Join the WSU School of Medicine HOST Program
From November through January, more than 290 WSU medical students will be competing for some of the best residency spots in the nation, and many of them will interview with ten or more programs. You can imagine how quickly the expenses for these trips will add up. As a member of the WSUSOM medical alumni community, you can help alleviate this financial burden for our medical students. Help Our Students Travel (HOST) is a program sponsored by the WSU Medical Alumni Association designed to reduce students' residency travel expenses and connect alumni and students throughout the country. Alumni volunteers provide students with a free place to stay as well as offer invaluable advice about residency training, the prospective medical center and community in which they are interviewing. As a volunteer alumni host, this program promises you much in return. You will learn firsthand about theWSU School of Medicine today, our new buildings and curriculum, and changes on campus. Also, you will have the opportunity to renew your personal sense of pride as it is reflected in these outstanding students who have met the challenges of a highly demanding medical program. If you are interested in participating in our HOST program, please click the appropriate link below to complete a survey. Please direct questions to the Alumni Affairs Office at 313-577-3587 or alumni@med.wayne.edu.
A Note of Appreciation from Peter Szatkowski, MD '19: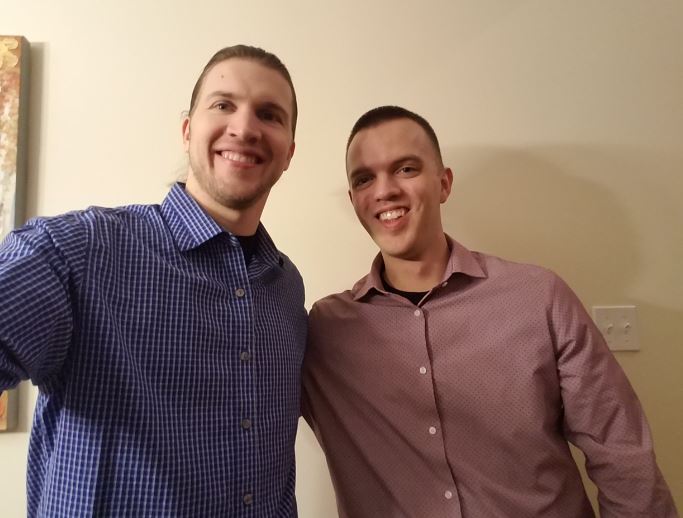 I had a great experience staying with Dr. Logan Kinch, M.D. '15, and his wife Alicia! I was able to spend 4 nights with them over the course of three separate trips to Chicago. They were super friendly and accommodating! In addition, being a recent graduate and in the same specialty that I am interested in, Logan provided me with much insight into his own interview experiences, rationale behind his rank list, as well as candid information about the residency programs in the area. Overall I had a great experience using the HOST program and would highly recommend it to any Wayne State student on the interview trail! In the future, I look forward to giving back and being able to provide the same positive experience to other WSUSOM students.
Become a volunteer for the Host Program | Students: Sign up here for the Host Program