Notable Alums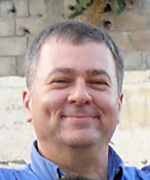 Specialty: Internal Medicine
Graduation Year: 1988
Kenneth Earhart
Kenneth Earhart, M.D., '88, is the U.S. Health Attaché to China. A health diplomat posted to the U.S. Embassy in Beijing, he represents the U.S. Department of Health and Human Services, and provides an important link between public health and foreign affairs stakeholders. An expert on global health, he has spent his career in public service.

Dr. Earhart retired after 22 years with the United States Navy, where he last served as the commanding officer of the U.S. Navy Medical Research Unit in Cairo, Egypt, the largest Department of Defense overseas laboratory, leading infectious disease research operations throughout North Africa, the Middle East, Eastern Europe and Central Asia.

Before joining the Office of Global Affairs at the Department of Health and Human Services, he served as founding director of the U.S. Centers for Disease Control and Prevention's Global Disease Detection Regional Center in New Delhi, India (2010 to 2014), where he was also the CDC's country director and helped establish and jointly direct the GDD India Centre, a partnership between the CDC and India's National Centre for Disease Control to address emerging and re-emerging diseases in South Asia.

While a medical student at WSU, Dr. Earhart received his first taste of health diplomacy in Asia, during a three-month externship in Japan and China. After graduating from WSU, he worked for the U.S. Navy as the 7th Fleet Diving and Submarine medical officer. Based in Yokosuka, Japan, he supported the medical needs of fast-attack submarines and navy diving units deployed to Asia. He then completed an Internal Medicine residency and Infectious Diseases and Tropical Medicine fellowship training at Naval Medical Center San Diego, where he joined the teaching faculty, ran the travel medicine clinic and served as chair of the Institutional Review Board. While in San Diego, he also served as a medical officer and Chemical, Biological, Radiological response team leader on the Hospital Ship USNS Mercy, and as adjunct faculty at University of California, San Diego, School of Medicine.

In October 2001, he and his family moved to Cairo, where he began working in international health and medical research, focusing on emerging infectious diseases. Based in Cairo, his work spanned three continents, conducting research and surveillance in support of deployed U.S. troops and building capacity within host countries. Numerous achievements during his tenure included establishing a satellite facility in Kabul, Afghanistan; forming a Middle East influenza network; and receiving certification as the fifth World Health Organization H5 influenza reference laboratory.

Dr. Earhart has contributed to more than 70 publications, has received numerous military awards, including the Legion of Merit; received the Medailler de Chevalier dans l`Ordre national du 27 Juin from the president of Djibouti ; and received Distinguished Alumni Awards from his alma maters Lyman Briggs College (2009) and Michigan State University (2011).