Notable Alums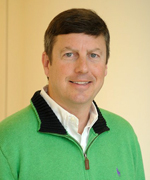 Specialty: Pathology,Pharmacology
Graduation Year: 1991
Michael Emmert-Buck
Michael Emmert-Buck, M.D. '91, Ph.D. '89, is a physician-scientist.

Dr. Emmert-Buck completed his training in anatomic pathology at the National Institutes of Health in 1995 and assumed the role of principal investigator and chief of the Pathogenetics Unit, a position he held until his retirement from the NIH in 2014.

His academic studies in Bethesda focused on developing new technological approaches for investigating the molecular pathology of cancer and on applying the methods to gene discovery projects. Four of the inventions were used to start biotechnology companies.

He recently formed the Avoneaux Medical Institute, a new entity that works at the interface of academia and industry, with a focus on inter-disciplinary medical science.