Notable Alums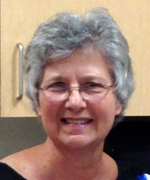 Specialty: Hematology
Graduation Year: 1968
Mary Territo
Mary Territo, M.D. '68, is a hematologist-oncologist who is board certified in internal medicine.

After receiving her medical degree from the Wayne State University School of Medicine, Dr. Territo completed an internship and residency in Internal Medicine at Parkland Memorial Hospital in Dallas, Texas, and a fellowship in Hematology and Oncology at Harbor – University of California, Los Angeles Medical Center. The American Board of Internal Medicine certified her in Internal Medicine in 1972 and in Hematology in 1974. She also has a bachelor's degree in biology from WSU.

Dr. Territo served at UCLA in many capacities, beginning in 1975 as a professor and, later, vice chair for Academic Affairs in the Department of Medicine, and as director of the Hematopoietic Stem Cell Transplantation Program. She worked as a specialist in Hematology and Oncology at UCLA's Jonsson Comprehensive Cancer Center and Westwood Bowyer Oncology Center. Her research focused on leukocyte physiology, and on the use of chemotherapy and bone marrow transplantation in the treatment of patients with hematologic disorders and malignancies. Since 2013 she has been emeritus professor of Medicine at UCLA.

Among her other honors, Dr. Territo received the WSU School of Medicine Alumni Association's Distinguished Alumni Award in 2006. The award is presented annually to one or more alumni who have made outstanding contributions to humanitarian causes, whose contributions to the health field in the broader sense are outstanding or for service to the Wayne State University School of Medicine. She has written numerous articles, reviews and chapters on leukocyte function and on hematopoietic stem cell transplantation.