Notable Alums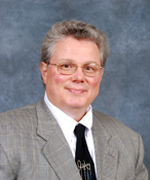 Specialty: Internal Medicine
Graduation Year: 1978
Ernest Yoder
Ernest Yoder, M.D. '78, Ph.D., is associate dean for Graduate Medical Education for the Western Michigan University Homer Stryker, M.D., School of Medicine in Kalamazoo, Mich.

After receiving his medical degree from the Wayne State University School of Medicine, Dr. Yoder completed an Internal Medicine residency at the school in 1981, and then joined the school faculty. He also has a doctorate in instructional technology with a minor in educational evaluation and research from WSU (1997) and a bachelor's degree from Alma College in Alma, Mich.

Dr. Yoder served as chair of Internal Medicine and medical director at Providence Hospital in Southfield, Mich. (2001 to 2006) and as vice president of Medical Education and Research at St. John Health in Warren (2006 to 2010). He was director of Medical Education and director of Intensive Care at Sinai-Grace Hospital in Detroit.

Dr. Yoder moved to Central Michigan University in Mount Pleasant, serving as a professor and founding dean of its College of Medicine (2010 to 2014).

He was recognized by Best Doctors in America from 2002 to 2008, and served as chair of the Association of American Medical Colleges' Central Group on Educational Affairs and as chair of its Section on Undergraduate Medical Education. He has presented to more than 60 invited national workshops and conferences, and has published more than 25 original articles and case reports, and 15 book chapters.