Notable Alums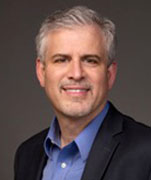 Specialty: Psychiatry
Graduation Year: 1989
Joel Young
Joel Young, M.D. '89, is medical director and founder of the Rochester Center for Behavioral Medicine in Rochester Hills, Mich.

Dr. Young is certified by the American Board of Psychiatry and Neurology, with added qualifications in geriatric, forensic and adolescent psychiatry. He teaches psychiatry at the Wayne State University School of Medicine.

He is the chief medical officer of the Clinical Trials Group at the Rochester Center for Behavioral Medicine. He has served as a primary investigator for more than 65 clinical trials.

He has written three books and more than 75 articles. His most recent book, "When Your Adult Child Breaks Your Heart: Coping with Mental Illness, Substance Abuse, and the Problems That Tear Families Apart," was published in December 2013. Dr. Young is also a peer-reviewer for three medical journals.