Notable Alums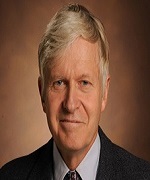 Specialty: Neurology
Graduation Year: 1972
Arthur Walters
Arthur Walters, M.D. '72, is a full-time professor of Neurology for Vanderbilt University School of Medicine in Nashville, Tenn.

Originally trained in movement disorders and secondarily in sleep disorders, Dr. Walters has focused his research on sleep-related movement disorders. He co-edited the first book on sleep-related movement disorders in 2003 (revised edition 2013). He was chosen by the American Academy of Sleep Medicine to head the committee for formulating new diagnostic clinical criteria for sleep-related movement disorders (International Classification of Sleep Disorders-2, published in 2005, and ICSD-3, published in 2014) and the committee for formulating new polysomnographic scoring criteria for sleep-related movement disorders ("The AASM Manual for the Scoring of Sleep and Associated Events," published in 2007).

From 1993 to 2007, Dr. Walters founded and served as the first chair of the International Restless Legs Syndrome Study Group, comprised of more than 130 physicians and scientists from 17 countries dedicated to research on Restless Legs Syndrome and its allied condition, Periodic Limb Movements in Sleep. Under his leadership, universal clinical criteria for the diagnosis of RLS were established and the first validated scale for the scoring of RLS severity was created and validated. This scale is now used as the primary outcome measure in all the major pharmaceutical company studies of RLS. He continues as an active member of the IRLSSG Board.

In 2003-2004, while at Seton Hall University, he was named "Researcher of the Year," one of four such awards given by the university that year for excellence in Medicine, Arts, Humanities and Social and Physical Sciences. In 2010, he received the American Academy of Neurology Senior Sleep Science Award for excellence in sleep research. Dr. Walters has published more than 300 peer-review articles, co-edited books, book chapters, letters to the editor and abstracts. He has been funded as a principal investigator by the National Institutes of Health, the Veterans Affairs, university and industry-sponsored grants.

"The Wayne State University School of Medicine taught me to overcome adversity," Dr. Walters said. "I was not the best student, but I think I have done well in life."